Hotel Pameer has opened its doors to its valuable guests on December 02, 2011. Apart from the local traditional hospitality, it offers: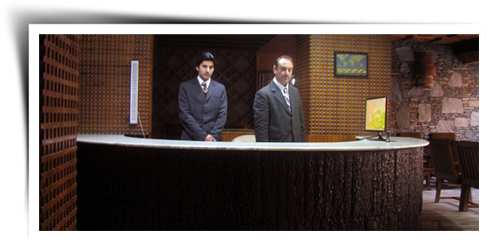 Top of the class facilities during the stay with matching international standards.
1. Spacious Restaurant with Pakistani, Chinese and English cuisine served in homely ambient.
2. Special introductory package for Room, Meals, and Conference Hall.
3. Spacious Conference Hall accommodating up to 200 Guests.
4. Marriage/Wedding Hall, accommodating up to 500 Guests.
5. All Rooms have a Mini-Bar, WIFI Connectivity,LCDTelevision with Satellite Programs, Electric Heater, Attached Bath and Split Air-condition.
6. Continuous electric power supply.
7. Spacious car parking.
Overlooking the famed Pameer Hotel and within easy reach of every notable business, entertainment and cultural attraction, Pameer Hotel is characterized by elegant simplicity and tailor made comfort to suit your every need.